I'll probably end up writing several posts the revolve around this topic instead of one large one.
A year ago from today, I couldn't have anticipated the things would unfold the way that they did. The last 12 months have been like nothing I've experienced before and I've learned so much. The academic year started off with a colleague trying to force himself onto me and the process of getting justice was traumatic and very drawn out. It seemed like I'd never stop crying about it. Not to mention, Pandora's box seemed to open up in my mind and a flood of emotions (from things that happened to me in the past 10 years) hit me all at once.
By the end of the year I needed a fresh start, so I left the country in an attempt to clear my mind. I was hardly able to do so and within months of my return to America I found myself being bullied by a group of women who I'd hoped to gain friendship with. And again, the wound of childhood trauma was reopened and I was forced to deal with thoughts that I thought had been swept under the rug for good.
Work picked up right around the time that I couldn't handle anything else, and my academics followed. I felt like I was up to my neck, drowning, and I didn't think I could take another thing. In comes my now ex-boyfriend. I met him right around the time that I was hurting the most and our relationship began on the foundation of my weakest self. Because of this, I ignored every little red flag about him that would cause harm to me in the long-run. So, it shouldn't have been a surprise that when I'd begin to regain my strength, I'd see him for who he really was. In the end, he ultimately forced my hand- I had to dump him.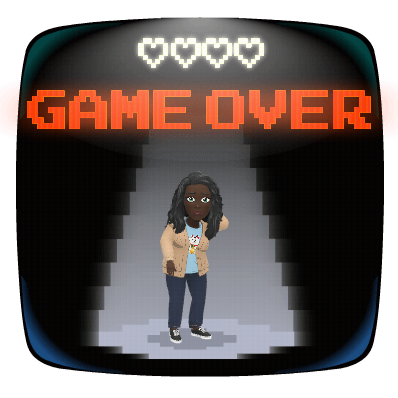 I unraveled. Something that I had convinced myself would never happen to me again. I was sure that a person who was as well put together, like me, couldn't hit a low like that again. Wrong.
The days seemed to drag by and all color felt as if it was fading to grey. I blamed myself and felt like a fool for the decisions that I had made that led to my misery. I felt like every bad situation that I got into came with a little red flag before it started that said, "STAY AWAY". Yet, I pranced right in, naively believing that it couldn't really be "that bad". People couldn't be that mischievous, mean, hate-filled, and evil… I went into a depression and I needed to leave town again, so I packed my bags and left. Unlike years ago, when I hit rock bottom, this time I was determined to get back up. It was hard to remember sometimes, BUT GOD had greater plans for me than to be an emotional wreck. I knew it. And if he rescued me from the depths once, he would surely do it again. My God never abandons me.
I texted a close girl friend of mine and said "I've got to get my glow back". I had become dull, tired, and lifeless. I swiped through photos of myself from a year prior and I was glowing, healthy, active, and happy. I was determined to get it back!
The return of my glow started with the women's group that I had joined earlier in my spiral. We all agreed to gather for a bible study and I instantly knew that it'd be step one to recovery. Not to mention, about a year ago, the last thing that God told me to do was to study the bible. I sought after God's heart and answers to all of my questions of  "why" and He answered every one of them. It is true, if you seek Him, you will find Him. Why? Because when you change your lens to one that is looking for God, you'll find Him everywhere. I began to remember that I was made in His image, worthy of being loved, and with the help of all of the counseling that I had been attending (since the very first indecent), the shackles of the past seemed to have been removed from my feet. I wrote down a list of things that God has given me control of and I made up my mind that, from now on, this would be my focus.
I changed my focus, so that I only searched for and noticed the beautiful things in my life. I changed the way that I saw myself and began working out again to improve my health. I changed my hair routine and how I did my makeup, and I practiced taking better pictures of myself. I actually picked up a full-time hobby and began to invest in it and I sought after my goals. Most important, I stopped being concerned with what other people thought of me and more concerned with how God saw me and how I could serve Him. I was enjoying life and The Lord left me with so much new wisdom, I felt that the last thing I needed to do was to get more involved with my church, which is what I'm currently working on.
So, how'd I get my glow back? I stopped focusing on the world, my past (and pains from it), and the opinions of others. Then, I began investing energy into my relationship with Christ, my hobbies, and my health.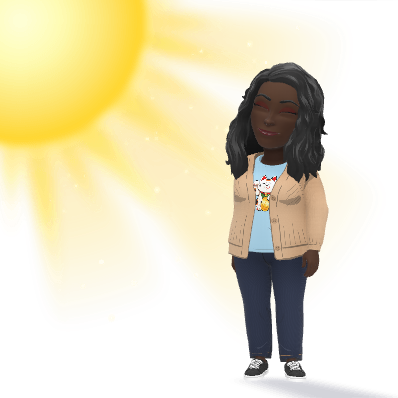 Have you ever gone through something similar? I'd love to hear your testimony! Send me a private message or comment below! ❤
~Much love