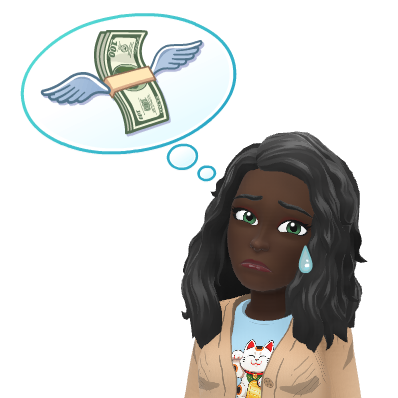 I already had plans to complete my first downsize next month, but in the spirit of minimalism (and an unquenchable desire for a challenge), I want to do a "no spend November" challenge and write about how it goes for me. I think it will be a good idea for a couple of reasons. For one, I am on a very low income right now and I really need to stop spending money. Second, I think it would be something like a "fast" and it would require me to pray, be more mindful, and appreciate spending money again in December. Maybe I can find or come up with some writing prompts to talk about during the challenge.
I always feel like I need to plan stuff in advanced, but I really wonder if I should plan this or just jump right into it. When I say "plan" I just mean, I know I am going to face some difficulties with trying to complete this challenge. I haven't really been cooking as much as I should, or going off of my budget that I made this summer. This challenge will force me to do that, in order to actually complete it. The next thing is that I always spend money when I hang out with my friends. I know, it sounds easy to avoid… maybe it is. But we like food so much. I'd hate to have to tell them that we will have to downgrade to getting coffee instead. Or maybe we could get around it by cooking at home instead of going out. Finally, I have the issue of my miscellaneous desires to spend money. I'll suddenly want a new book to read, snacks, some household trinket, a new hair product, etc… It's a really strange urge. I am planning to watch this YouTube video that I am hoping will give me some food for thought on the topic.
Has anyone else done a no spend challenge?