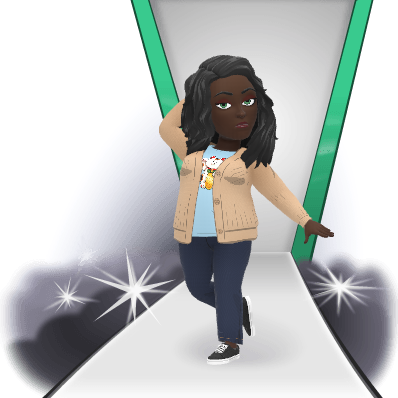 My hair has been doing so well since my last post about it. If I recall, in my last hair post, I was contemplating a relaxer or maybe I had relaxed and was writing about the maintenance. Either way, my hair is longer and thicker than it's ever been in my life. I pulled a strand down my back and it was resting on my bra-strap. Now, I just want to get all of my hair to that length. For now, I'm thinking waist length is as long as I'll allow my hair to grow because anything longer will be too much to maintain.
My regimen is to relax (or texlax because my hair is still somewhat curly) every 10-12 weeks, depending on how I'm able to manage the new growth. I straighten my hair no more than every 2 weeks and I use the chi thermal treatment and iron guard spray. While straight, I use a bit of oil-based moisturizer on the ends every night, a bit of almond oil every other day on all strands (brush it through) for shine, and wild growth oil every other day on my scalp (massaged in). If my hair isn't straight, I braid/plait it into like 6 or 7 medium thickness braids and undo it in the morning. That lasts me about 4 or 5 days before I just redo the style. I wash weekly when this is the case and use the LCO method to moisturize in the morning.
My hair seems very thick and healthy! I'm so proud. I have minimal shedding or breakage, even when I blow out/straighten. I can't wait to see how long it gets. I try not to let myself get caught up in the online forums, blogs, and youtubers who rave about crazy regimens or expensive products. I want to believe that getting my hair to grow long can be simple and inexpensive. So far, it has been.