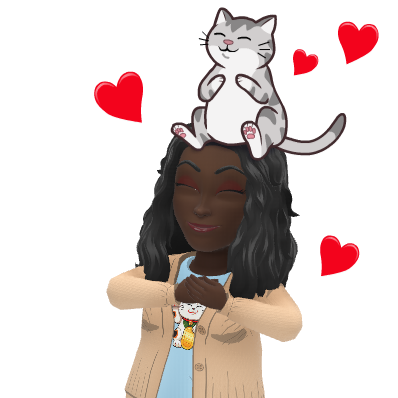 My favorite thing right now is watching women's 30th birthday's come. I've watched birthday parties on YouTube and I've celebrated with glee for my lucky friends who've finally reached the big 3-0. This might seem like it has nothing to do with the fact that I'm moving in 10 months, but it does!
I have grown so much in the past 5 years, the past, year, even in the past month. I have entered a cocoon and I can feel that I'm no longer a caterpillar anymore. Seeing how much I grow and change every week makes me look forward to turning 30 and who 30 year old me will be. I'm so curious to know what 4 more years of growth will have transformed me into. I find it to be unfortunate how many women that I know turn 30 and they don't enjoy it. Mostly because they're single and childless. It wouldn't surprise me if I'm single and childless (by choice) by then too, though I don't know that it'll be the case.
At the beginning of last month, I felt rested and optimistic. It lasted for about 3 weeks until adversity struck and my optimism was temporarily misplaced for a few short days. Thank goodness for the fact that I still believe in resting and I give myself 1 day every week to just rest. I don't do any work at all and it helps me to recharge. What I learned last month is this: I'm finally, seriously, ready to move forward with my life. The timing couldn't have been any better because I want to bring as little baggage as I possibly can with me to the new, unfamiliar territory that I plan to settle in. Moving forward has required me to go backwards and face some unresolved pain that I'd spent a lot of hard work locking away. I'm so grateful to have a support system and an amazing therapist while I go through this. January did go by quickly and my to-do list zipped fast, being checked off, for the most part.
Now that I'm on month 10, my focus is on staying focused, motivated, and grateful. Resolving emotional trauma is so hard and honestly, I don't know how I'm going to do it. There are workbooks, podcasts, and even YouTube videos, but it seems like the kind of thing that will only truly feel healed when God places His hand on it and heals it. Oh, I've also been connecting the dots as they relate to my emotional trauma and my inability to/fears associated with having relationships with people. It's another work in progress. Oh, oh, ohhhh and I finally sort of planned my birthday and my graduation…… SORT OF!!
A lot happened last month. My schedule filled up with class, extra-curricular engagements, social activities, my new internship, and work. Soon, I'm hoping to even start a second job. Financially, I'm not in a good place at all, I'm just choosing not to panic about it because there's not much that I can do right now that won't compromise my health or academics.