I went from being afraid to tell my close friends and family about my dating woes to announcing to the world that I got played like a brand new PS2 in the early 2000's. It's a part of that whole thing I said about being more transparent and whatnot.
In the spirit of (vengeance and) transparency, I'm just gonna let it all out.
Level 1
He was the typical nice-guy, who also happened to be "tall, dark, and handsome." I guess. He said all most of the right things. You know, complimenting everything about me, talking about the future and how I'd potentially fit into that, etc… He wasn't perfect at all, but I'm not looking for perfection and we'd discussed taking things slow, so I felt like I'd have enough time to see if I could handle his imperfections.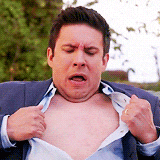 We talked for an entire week before the first date and he didn't wait long to ask me out. [Red flag #1 though: when he realized my location was too far, despite our great conversation and chemistry through text, he had an attitude of "dang that sux". It just so happened that I was headed to a location that would be close enough for him.] In fact, we made it a weekend fiasco and went on our second date the night after the first because I was already on vacation at the location where we decided to meet. Sparks FLEW between us, not to mention the sexual chemistry. We shared laughs over drinks, something I've actually never done before on a date with a man, and talked about the story of our lives. On the walk back to my hotel, we'd discussed what we were looking for and came to the conclusion that we were both seeking the same thing. When he hugged me goodbye after the second date, I was almost sad to see him go. If I could make a man myself, the looks, the career, the intelligence; it'd be him. (Funny story, I made a husband for my sim on The Sims 4 before meeting him and the resemblance is eerie.) So of course my emotions started to flood my heart as I sank into the clouds.
Level 2
Following the first 2 dates, he was still so interested in me and so consistent, but he didn't really seem to be as pressed about making the third date happen. [Red flag #2] He's a military guy with COVID travel restrictions, so I figured I'd offer to come to him instead. When he came to pick me up from my hotel, he enthusiastically walked through the door and greeted me with a big hug, telling me how he'd been tempted to ask me to come to see him sooner. We had a slow-paced date that ended with a walk in the park, and chatting on a park bench in front of a beautiful fountain. On the ride back to my hotel, he wouldn't stop talking about how he's looking forward to cutting off the other women he'd been simultaneously dating to focus on me. Needless to say, I was smitten.
There was only 1 problem that had been ignored but rose to the surface the week following that date. He'd asked me for the second time, "why wouldn't you be willing to remain friends, if things didn't work out between us?" This was a question he'd asked and I had thoroughly addressed and explained after our 2nd date, but based on his behavior on the 3rd date, I didn't think too hard into him asking the question again. However, immediately after I arrived back home from the 3rd date, he withdrew from me. I wondered what the problem was. What did I do wrong? Is this how it ends? How can things end this abruptly? Did he and his ex (whom he DID mention that he was still getting over) decide to try to work things out?
Final Round – FIGHT!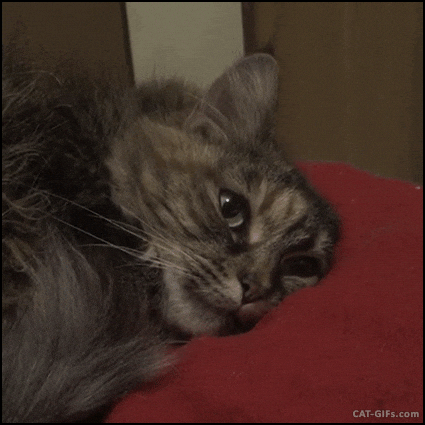 My heart was torn to shreds as I tried to play things cool the entire week. Meanwhile, it was as if my soul was set ablaze, burning to ashes and he couldn't care less. So, I decided to end things with him. Normally, I would do this by just blocking him, but since I liked this guy so much, I sent him a text to let him know how I was feeling. He called me immediately after he got off work and assured me of 2 things: he still is interested in getting to know me and moving towards commitment and things between him and his ex were over.
For 2 weeks, he straightened his act up completely, which was nice and all- but the man made 0 plans to see me anytime soon. Now cupid might have hit my upside the head with a love-brick, but I'm no fool. I started to compare the man he was when we first met, to the man I was starting to see and it was obvious that since I tried to break things off, he'd started to "play a role" because he just didn't want anyone else to have me. [He had also asked me more than once to stop seeing other men.] My heart and body was aching for his, yet he seemed to be fine so long as he thought I was in his back pocket.
This leads me to the present day. I'm feeling shocked and disappointed because I finally ended things for real yesterday. We were chatting on the phone, being goofy as always, and as he started to rattle off his schedule for the month, I couldn't help but notice that I wasn't penciled into it anywhere. This includes the date that he'd told me we were going to have this weekend. When I reminded him of our upcoming date, he told me he's too busy for it now… Which is crazy because he wasn't even going to tell me THAT (in advance!) if I hadn't asked. There was a bunch of talking that followed this revelation and the unavoidable conclusion was this- we just weren't on the same page anymore. Actually no, he played me for the sake of feeling entertained and wanted. I don't know the real reason he backed off like he did, but what I do know is in our final conversation I learned some important things:
He's a liar
He was manipulating me
He's probably seeing someone else (most likely his ex)
He knew he was going to waste my time after the first date
I woke up at 4am and unblocked him, sent him a message on Instagram, and wallowed in pity. It felt like the man I had fallen for had died suddenly. Like the carrot on the stick had been suddenly lifted and taken away. Then I remembered how he led me on, manipulated me, and mistreated me last night. I unsent the Instagram message, left him unblocked, and listened to a sermon on YouTube until I dozed back off.
Final Thoughts…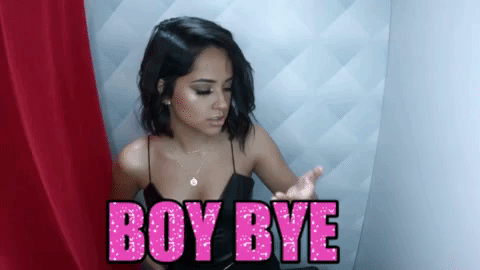 At this moment, I'm still in shock and the truth is slowly settling in. One thing I know for sure is that he's not the man I needed or wanted to be with. I cried for about a minute or two, vented all night and morning to my closest friends (something I don't usually do), prayed, and made my mind up that I had to let this lie GO! He's actually the first man I've tried to seriously date in years and I know it would be unwise for me to think the first one would be the last one. Still, this is the part of dating that I feared for years and this moment has taught me that I am ready to face/crush this fear head-on!